Spring Weekend Drops!
April 19, 2019 11:32
Bringing in new styles weekly!

 
🌴
New Tanktops, Long Sleeves and more.
Spring Drops from Cukui.
C Boombox + Shop Tee. Now available online + in store @ 5pm.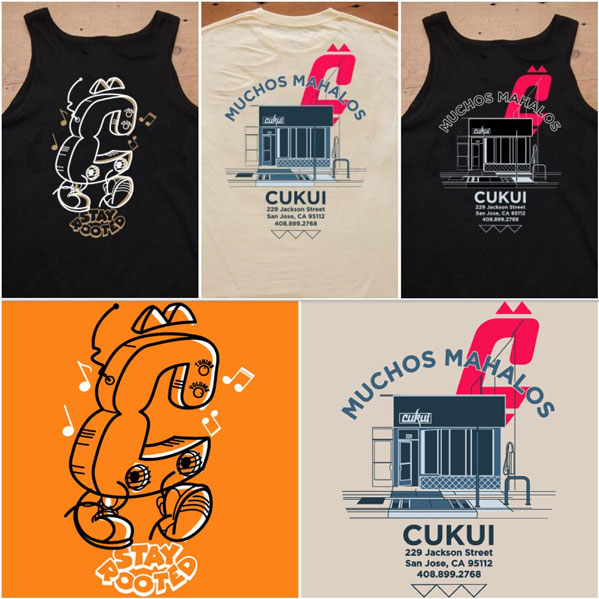 C Logo Boombox Tanktop and Orange Tee
Sizes: Small - 3XL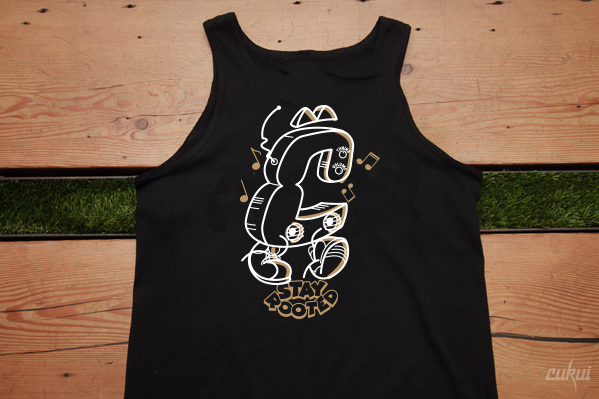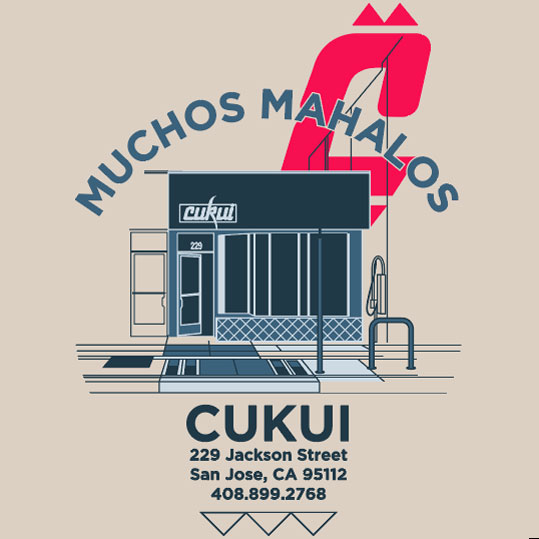 Come visit us in Japantown - San Jose, CA
Shop Tanktop and Cream Tee, Inspired dye Shadow Long Sleeve Tee
Sizing: Small - 3XL
-----------------------------------
EVENTS
229 Jackson Street
San Jose, CA 95112
April 13, 2019 - May 11, 2019
Cukui is proud to present part II "Flight of the Spirits: Artists Inspired by Miyazaki." An exciting showcase featuring 30 talented Bay Area artists celebrating the Godfather of Animation, Japanese film maker, Miyazaki, Hayao.
In addition to the original works created by the artist, a percentage of sales from the showcase will go to Lotus Pre-school, a non-profit preschool operated and located at the San Jose Buddhist Church Bestuin to support and fund their imagination with an in studio art wall.
Join us during preview hours 11am-5pm for a sneak peak! Doors reopen at 6pm sharp. Receive a FREE swag bag with artist goodies gifted to the 20 purchases (1 swagbag per customer/per transaction). Artist originals, prints, stickers, and many miyazaki goodies will be featured on opening night. Including a special animation workshop with Animator/ Cartoonist and Producer of "Inspired by Miyazaki Documentary" Justin Gabaldon.
Come and celebrate the world of Miyazaki with us!