FALL WEEKEND SALE!
October 18, 2019 10:05

Fall is here!

 
Take advantage of the fall savings, we are offering you 30% the entire store + online.
Only a limited time only! Online customers discount will automatically apply.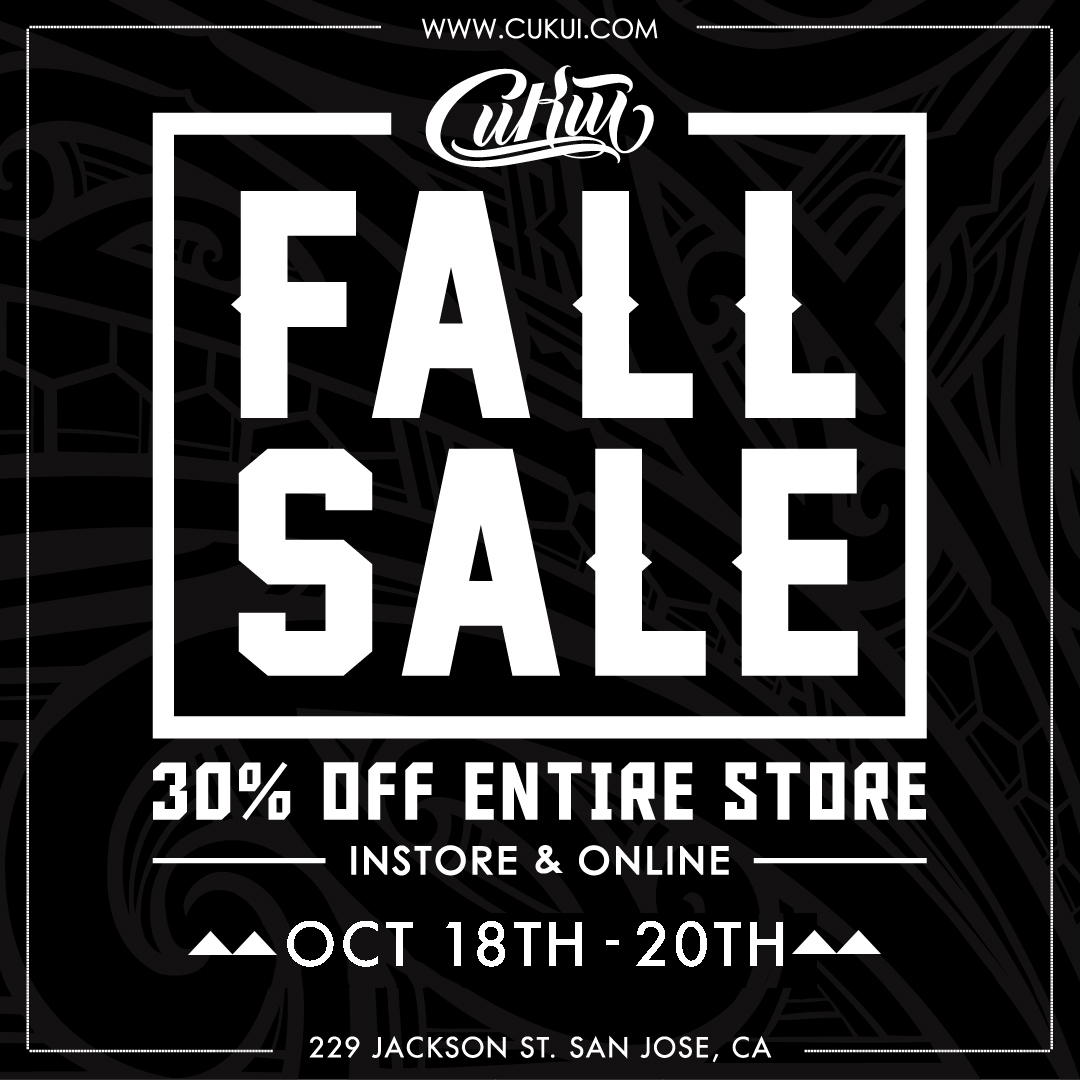 Cukui Events
--------------------------------------------------
THIS SATURDAY! O
ctober 19th, 2019 POW! WOW! San Jose (PWSJ) in association with the Do You Know San Jose? 
concert series by San Jose Jazz (
@sanjosejazz
) present the third annual Block Party to kick-off the 2019 PWSJ global arts, music and culture festival.  
We will be popping up the Block Party on the Valley Title parking lot located in the heart of the SoFA District. The 
@sjzboomboxtruck
 stage will be parking in front of 
@powwowsanjose
's grand 
@hownosm
 mural. 
The PWSJ Block Party is all ages and it will be your first opportunity to purchase PWSJ19 merchandise, plus food and adult beverages to be served and we will be giving prizes away via a raffle.