Cukui
229 Jackson Street
San Jose, CA 95112
Cukui's Back To School Sale! 
Summer is not quite done yet, so we have a few weeks left.
So before we start we would like to extend you 25% off the entire online store + in store.
Use the code: CUKUIBTS
Sale is from 8/8/17 - 8/16/17.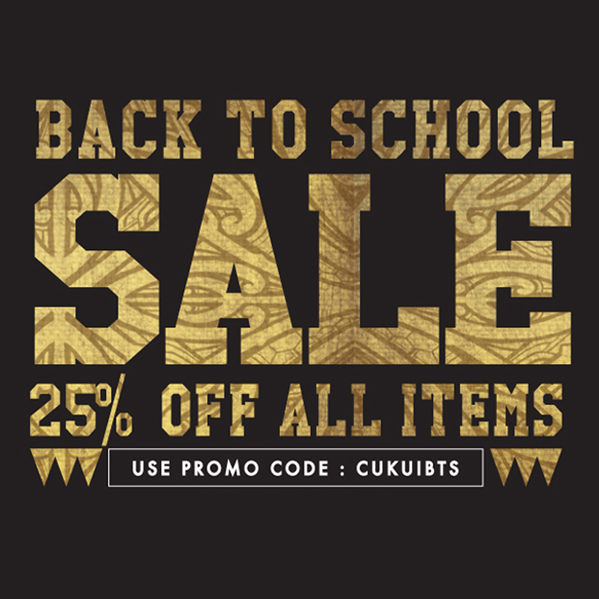 EVENTS
————————————————————————-
Cukui presents Julian "Kid Nunez" Photography
229 Jackson Street
San Jose, CA 95112
Aug – 7pm – 10pm
About the Artist:
I'm a photographer, with a few years of experience behind the lens. Since my last photo exhibit, I have been  more focused on shooting more photos to expand my portfolio. Rather than setting up a booth at shows to sell my work, I set up photo shoots to add to my work.
This past year, I have traveled out of my hometown of San Jose, CA, and headed south to Santa Maria, and the Los Angeles area, as well as other cities in and out of the Bay Area. With the help and support of the guys from Deadend Magazine, brothers Jesus and Juan Espinoza, I have had the opportunity to photograph other custom rides and lowriders. With Deadend's worldwide following, I have been recognized by followers at car shows, and I have met a lot people along the way.
Also, I have started to shoot with models with cars, and with some help and guidance from Ruby Ramirez, I hope to do some more portraits in the near future. More videos and video editing is also something I have been, and will be working on. A few weeks ago, I was actually the one on the other side of the camera when I was being filmed for a German TV documentary. It was a fun experience and another great opportunity that has came my way.
This past year, I feel that I have grown as a photographer, and learned how to better capture what I am visualizing in my mind, with my camera. With tips from fellow photographers, and just experimenting with the settings on my camera, I have really enhanced my photography.
And last, but most important, I couldn't have done all of this without the support of my Family and friends. Thank you, to all who have continued and will continue to support me and my passion for photography.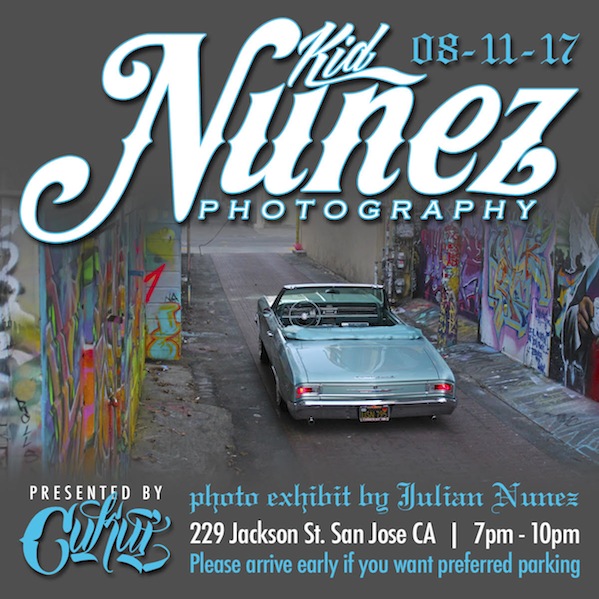 Cukui Night Market + 7 year Anniversary Release
August 17, 2017 @ Gordon Biersch Brewing Company
357 E. Taylor St
San Jose, CA 95112
5pm – 9pm
Come celebrate Cukui's 7 Year Anniversary as we team up with MVBL Feast and Gordon Biersch Brewery for Cukui Night Market! There will be live performances including a band, DJ's, hula and Tahitian dance, ukulele, live art, kids play zone, Gordon Biersch Brewery tours, arts & crafts vendors, and food trucks.
Stay tuned for more details!
Moveable Feast Food Trucks:
Madd Mex Cantina Food Truck – 3 Cuisines / Paddy Wagon Sliders / BBQ Kalbi / Shark Bait Food Truck / Fresh Catch / Hula Truck / @Fairycakes /Treatbot /
————————–————————–—-
Open to the public. Free admission. All ages welcomed.
21+ to consume alcohol. Dogs must be leashed at all times. ADA Seating provided by request. Capacity rules will be enforced.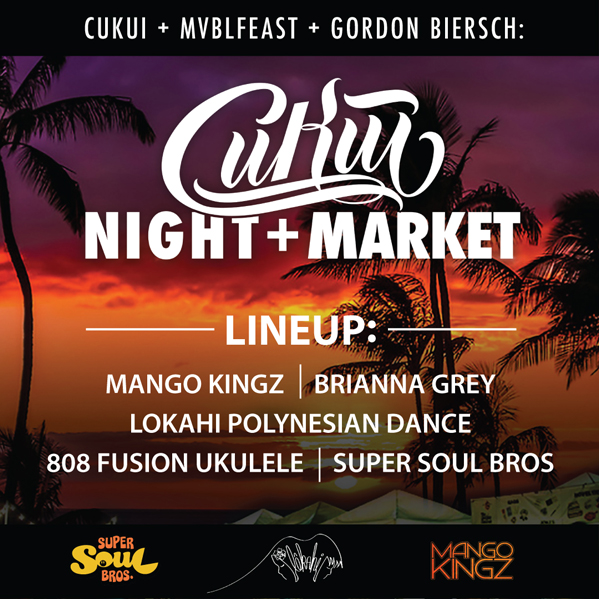 = STAY ROOTED =
Cukui
229 Jackson Street
San Jose, CA 95112
Tues-Sat 11-7pm | Sunday 12-5pm