Cukui
229 Jackson Street
San Jose, CA 95112
New Release Friday! Cukui Summer Drops from Cukui.
As the heat intensifies and the sun hangs over our heads a little bit longer, a celebration of summer festivals ring in the air with familiar smells and sounds enticing the community into good cheer. We at Cukui have been fortunate enough to be surrounded by an abundance of culture here in San Jose's Japantown.
Every year the annual Obon Festival comes into our corner of the city, celebrating the ancestors of the past with their descendants and loved ones living today. In commemoration of this time honored tradition we are releasing this special collection of designs and motifs to pay homage to a community that has always welcomed us in as one of their own.
We hope to see you out and about during Obon! Until then Stay Rooted and catch you at the next one! Cukui mayne!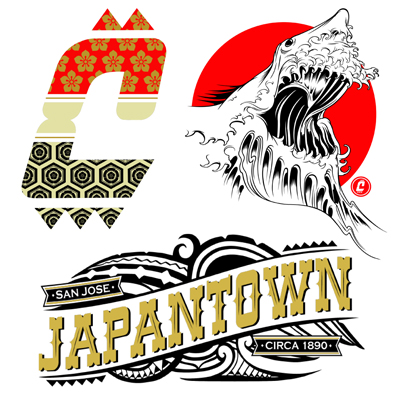 Cukui Shark Wave Tshirts
 Black | White | Creme
Sizes: Small – 3XL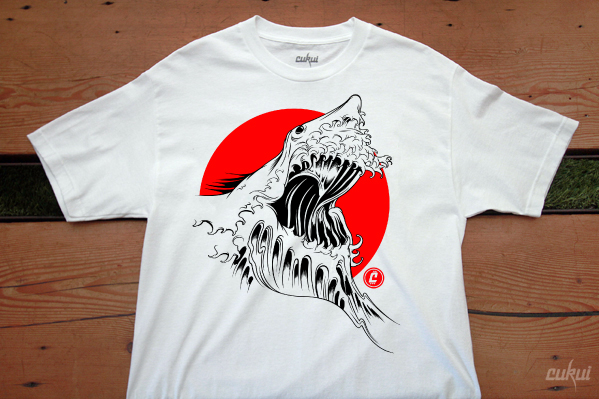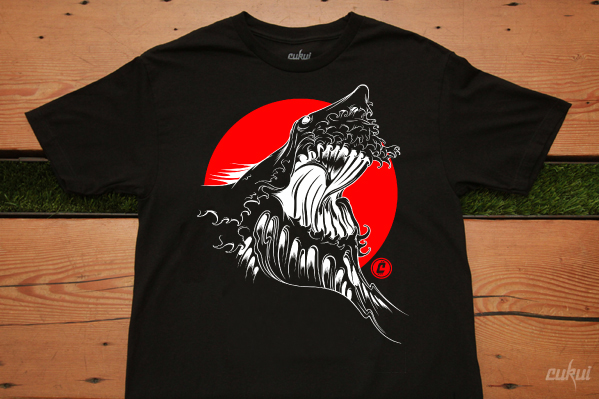 Japantown Tee and Raglan
Sizes: Small – 3XL
Details: Black and Metallic gold print, front print design.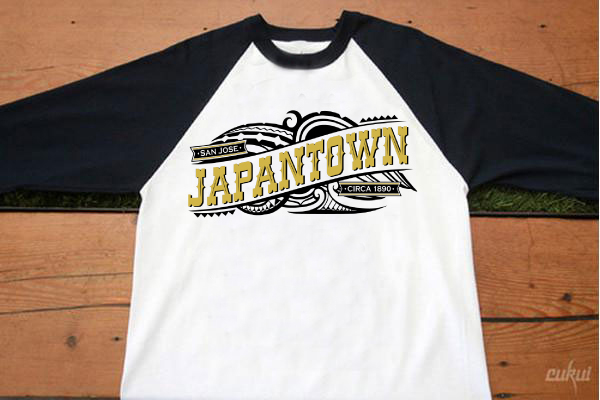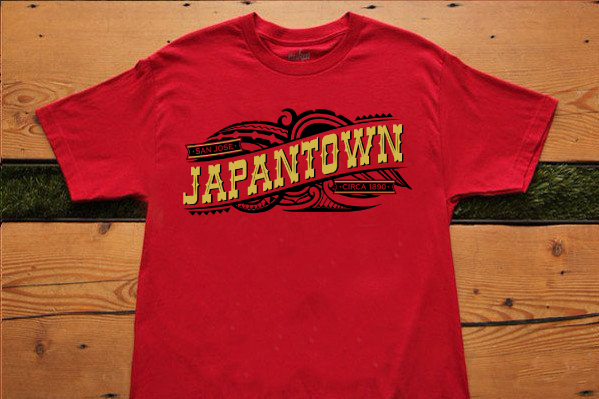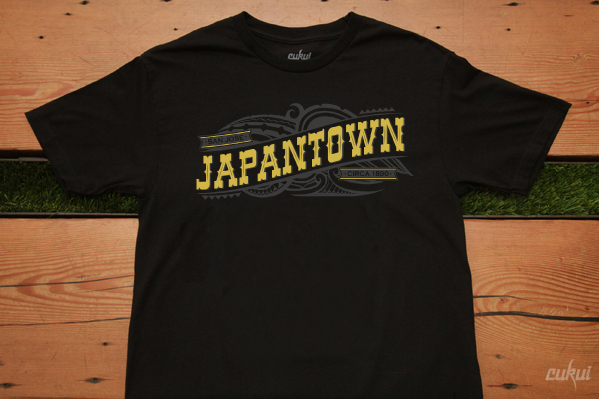 Arigato Tee
Sizes: Small – 3XL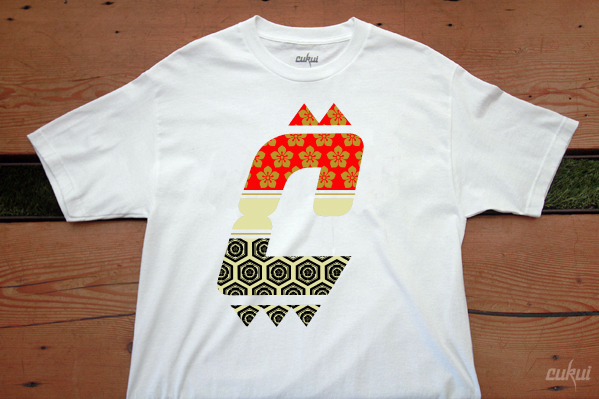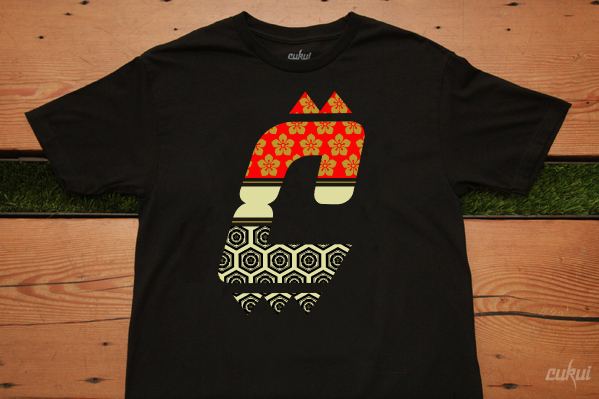 Linework Logo Tee and Tanktop
Sizes: Small – 3XL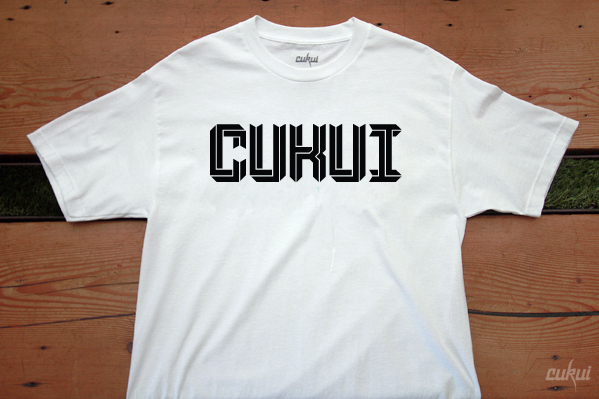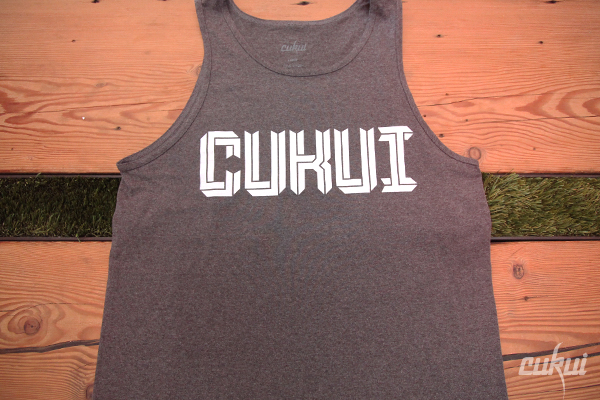 Japanese Paper Tee and Raglan
Sizes: Small – 3XL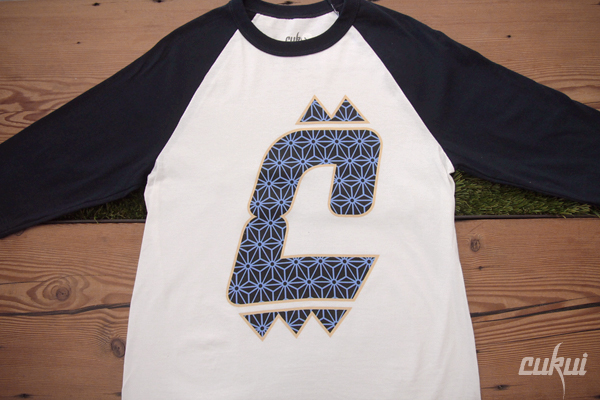 EVENTS
————————————————————————-
Cukui
229 Jackson Street
San Jose, CA 95112
July 14th – 7pm – 10pm
Your average painting consists of two main ingredients: paint and a canvas. Typically, this canvas is something detached from the artist himself, perhaps a wall, a backdrop, or paper. By exploring the relationship between artist and art, Russell Powell challenges this custom.Russell Powell, a painter from California, takes out the tradition medium. He confronts the idea of merging art with the human body. Powell paints tantalizingly detailed paintings onto his own hand, and proceeds to touch his painted palm onto blank paper, for a process he has dubbed "hand-stamping." His signature paintings are intricate portraits, particularly of celebrities. With his brush strokes, he incorporates colors, textures, and fine details onto a very familiar medium.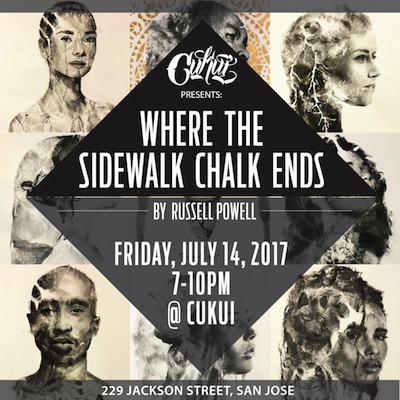 = STAY ROOTED =
Cukui
229 Jackson Street
San Jose, CA 95112
Tues-Sat 11-7pm | Sunday 12-5pm